Category:
Attraction - Nature
Nearest Subway Station:
Myeongdong (Line 4)
Distance from Subway Station:
600 meters (Exit 4)
District (gu):
Jung-gu
Description:
Popular for the N Seoul Tower on top of its mountain, Namsan also have a lovely park surrounding it. There are well maintained pavilions and also old smoke signal station dating back to Joseon period. Namsan Tower is a popular spot for lovers where they would come and leave padlocks bearing their names. It is believed by doing this their love for each other will be "locked" forever. :) More information on Namsan Park and Tower on
KTO Website
.
There are several ways on reaching the park and tower. One of the easiest ways is to take the cable car. Direction in Google Map below is to the Namsan Cable Car station. There are also many paths to the cable car, the one shown is while the most farther, is the most straightforward and not as "hill climbing" as the others or going through small alleys (less chance of getting lost/confused!).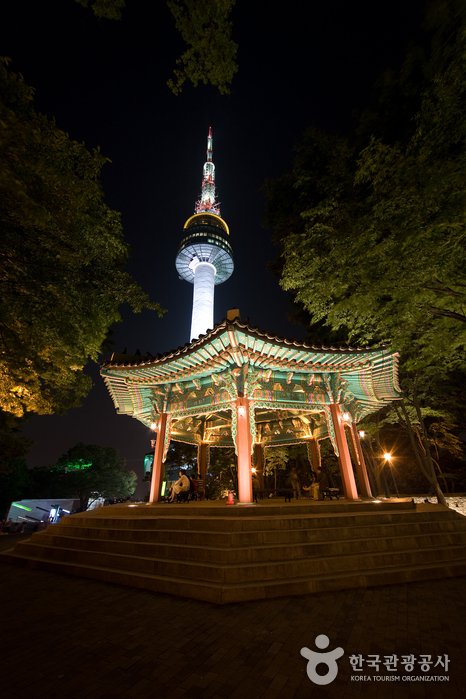 Location in Google Map:
Walking Direction:
1. From exit 4, walk straight until you reach the junction in front of the Shinsegae Building:
2. Turn left (you should be able to see Namsan Tower from here) and walk straight up until you see this elevator that will take you to the Namsan Cable Car: